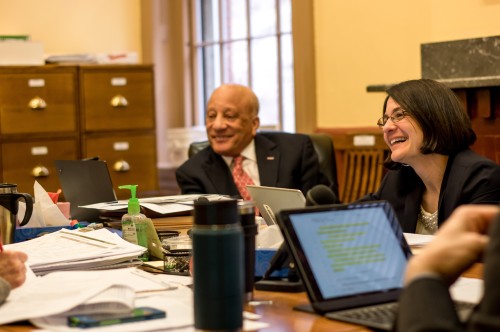 The President pro tempore presides over the Vermont Senate in the absence of the Lieutenant Governor, and oversees the body's activities as it works through its annual legislative process.
On this page you'll find more information about Senate President Becca Balint, updates and press releases, and useful tools to keep tabs on Vermont's legislative process.
Due to the COVID-19 pandemic, the 2021 Legislative Session is being conducted remotely. The Senate is working to retain its traditions while also developing new avenues to engage with Vermonters across the state. You can find out more below:
Live Streaming links:
How to testify remotely: Committee Assistants for each committee are listed on

the committee pages

and you can reach out to them to schedule a time to testify, submit written testimony, or request to attend a virtual committee meeting.